Upcoming Events
Laurent Lamothe, winner of the ABICC Award for Leadership in Global Trade 2016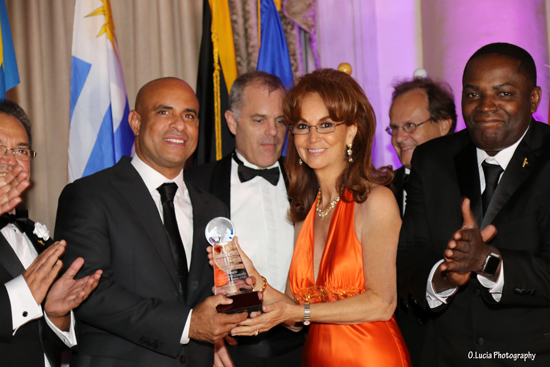 Laurent Lamothe, former Prime Minister of Haiti, received the ABICC Award for Leadership in Global Trade 2016 from the forty Bi- National Chambers of Commerce in Florida for his outstanding work as an entrepreneur in assisting the governments of developing countries in the deregulation and globalization of their telecommunications and IT sectors which helped improve these countries' competitiveness and economic sustainability. Furthermore, as Prime Minister of Haiti, Mr. Lamothe implemented reforms that made Haiti safer and more business-friendly, which led to the highest level of foreign investment since the fall of the Duvalier dictatorship in the 1980s.
The ABICC Gala Dinner in Honor to Mr Lamothe took place at a beautiful and elegant Biltmore Hotel of Coral Gables. The black tie ABiCC Gala Dinner was attended by members of the Consular Corp, presidents of the various chambers, elected officials, executives, chambers' members and press.
Mr Lamothe addressed the audience thanking the organization for giving him the award, and mentioning the support he had received from his family and friends in his achievements. He expressed that his commitment to help his country Haiti to become a prosperous country was always very deep in his heart and mind.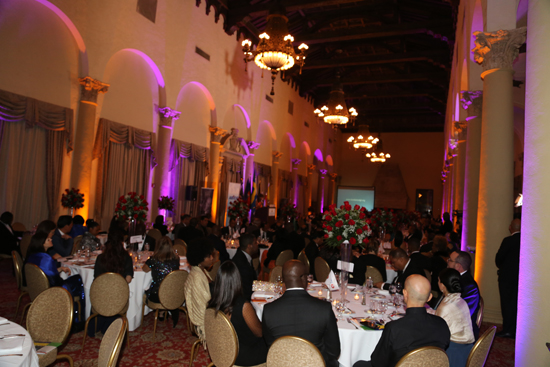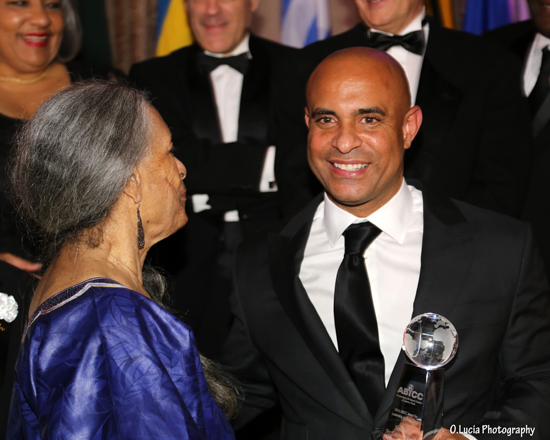 Mr Laurent Lamothe with his distinguished Mother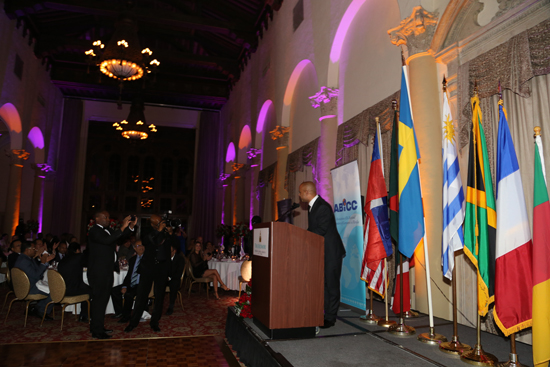 Mr Lamothe addressing the audience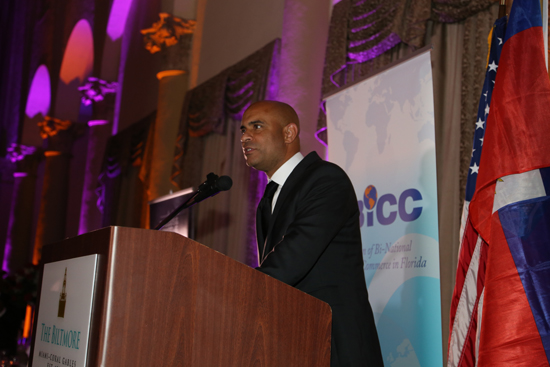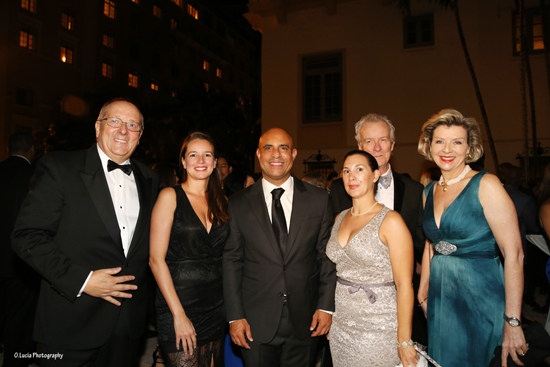 Mr Lamothe with members of the French American Chamber of Commerce in Florida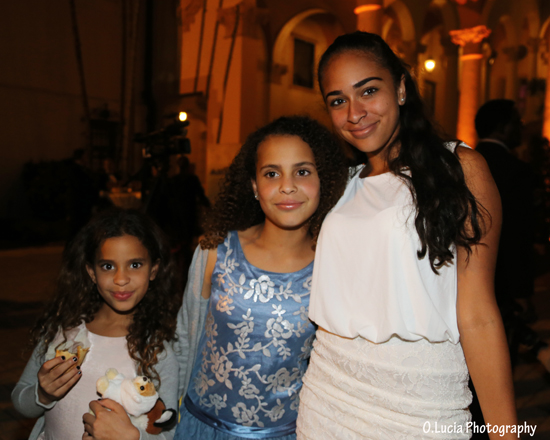 Mr Lamothe's lovely family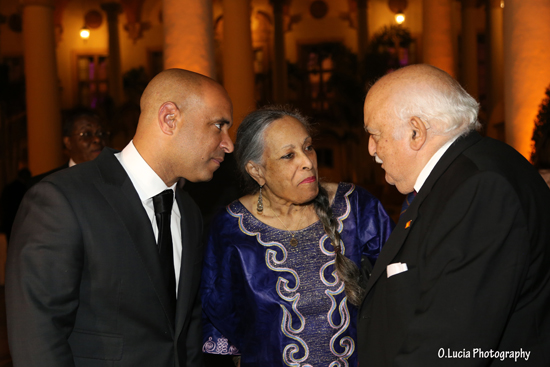 Mr Lamothe with his distinguished Mother and a guest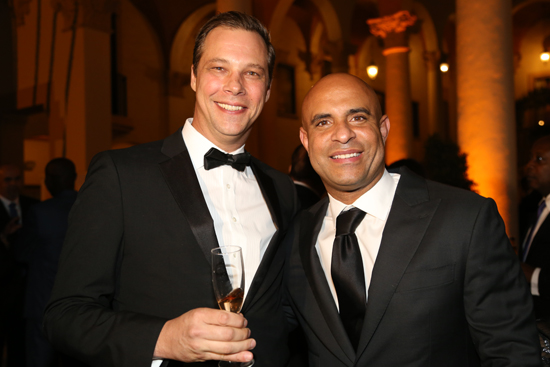 Mr Lamothe with Magnus Jennemyr, from the Swedish American Chamber of Commerce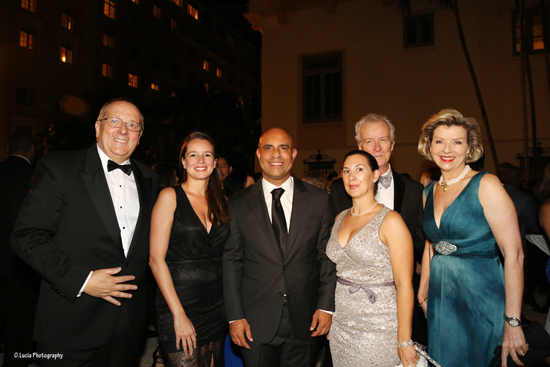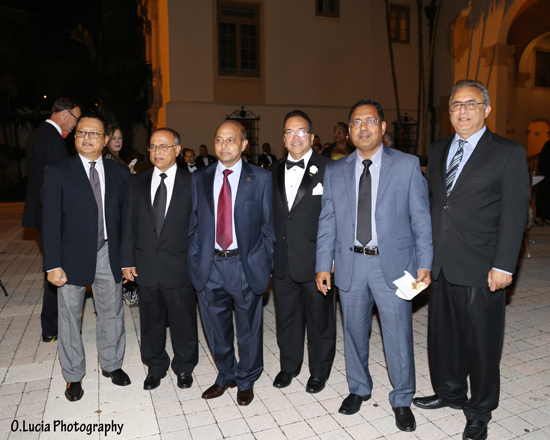 Members of the Bangladesh American Chamber of Comerce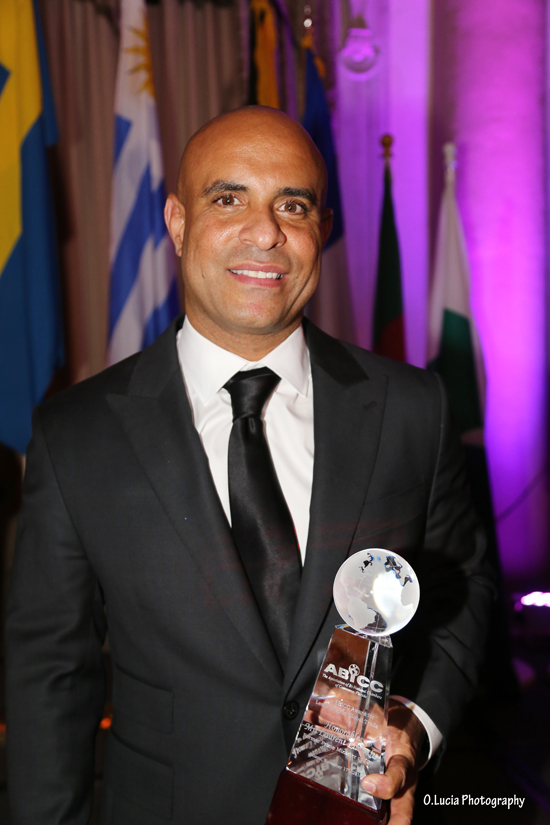 Mr Lamothe with the ABICC Award for Leadership in Global Trade 2016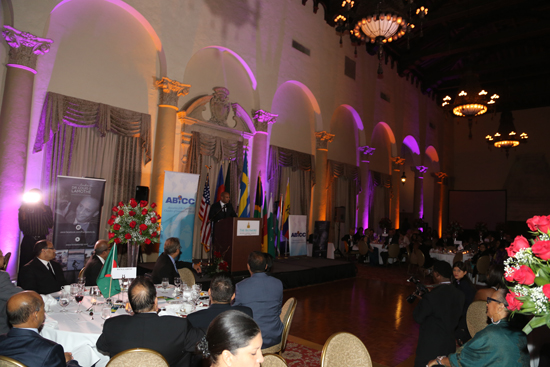 Mr Lamothe addressing the audience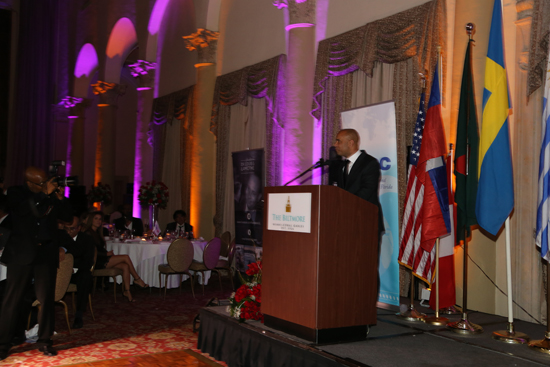 Mr Lamothe addressing the audience
---
Home Page - About ABiCC - Directory - Upcoming Events - Announcements - Awards - Links - CAFTA